Thinking Outside of the Box ! No app or Software to Install
SplashAccess is the first and only company to offer Deep Connection Wallet coupon tools with Geo-Fencing push notification built in.
Mobile Wallet Coupons are a whole new channel
Brands love mobile wallet passes because they create a whole new channel for engaging customers on mobile devices . With the Splash Access Mobile wallet creation tool you build and deploy GEO-location aware passes for both IOS and Google .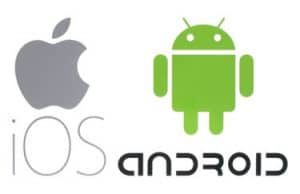 is a simple platform that lets you connect your business to millions of Android users by showcasing your loyalty programs, gift cards, offers, event tickets, boarding passes for flights, and transit passes. You can engage with your customers anytime through location-based notifications, real-time updates, and messaging. Plus, it's easy to manage updates at scale through the cloud. Google Pay users view and use their saved offers on any Android device that has access to the cloud. Specifically, the API allows users to add your offers and coupons to their digital wallet. They'll then get location-based notifications reminding them to use the offers when they're in your store. When they make a purchase, they can easily redeem the offers by showing the bar code on their phone or automatically sending the info via NFC. They can also use the Google Pay app to track whether or not the offers are expired.
Consumers use Apple Wallet to keep their coupons, loyalty cards, payment cards, boarding passes, movie tickets, and more in one place on their iPhone. Apple Wallet now comes pre-installed on every iOS device, eliminating the need to build an expensive app. Apple Wallet notifies your nearby customers of coupons they have, encouraging them to visit again and shop. Simply log onto the Cisco Meraki Guest network via Splash Access for quick and easy deployment.